Welcome to "The Coaching Capital of India". With the dream of cracking JEE/PMT with good rank, students from all over India flock to Kota every year. Some achieve their goals and some do not.
Having done my JEE preparation in Kota for 2 years, I will describe each and every phase of my life in kota.
Arrival at Kota Station –  As the station came nearer, I started thinking about what could happen next. When the time came, I saw the glowing station, welcoming me to its city. It was 2 am and there were thousands of students coming out of trains. I never saw so many students in one place before.

Then I took an auto to the main city.
First Visit to Vibrant Academy – On my way to Vibrant Academy, I saw big buildings of coaching institutions like Allen, Bansal, Resonance, Career Point etc. Coming from a school with lack of infrastructure, the level of infra of these institutes surprised me and filled me with excitement.
Search for Hostel/PG and Mess – With every house in Vigyan nagar, Talwandi, Mahaveer nagar, Rajeev gandhi nagar etc saying "TO-LET", I tried to choose the best PG I could. The rent ranged from Rs2000-Rs10000 per month. A typical PG looks like this

And the mess price ranges from Rs 2000 – Rs 5000 per month. This is what typical mess looks like-

In my initial days I loved the food, but after few weeks I started hating it and got to know the importance of home food.
Daily Life – Then starts my daily routine. I started my day at 5 am with light breakfast -Poha, Jalebi, Kachaudi, Samausa, Pakodi and Tea. There used to be stalls set at Talwandi Circle at 5 am. These are few pics of Stalls –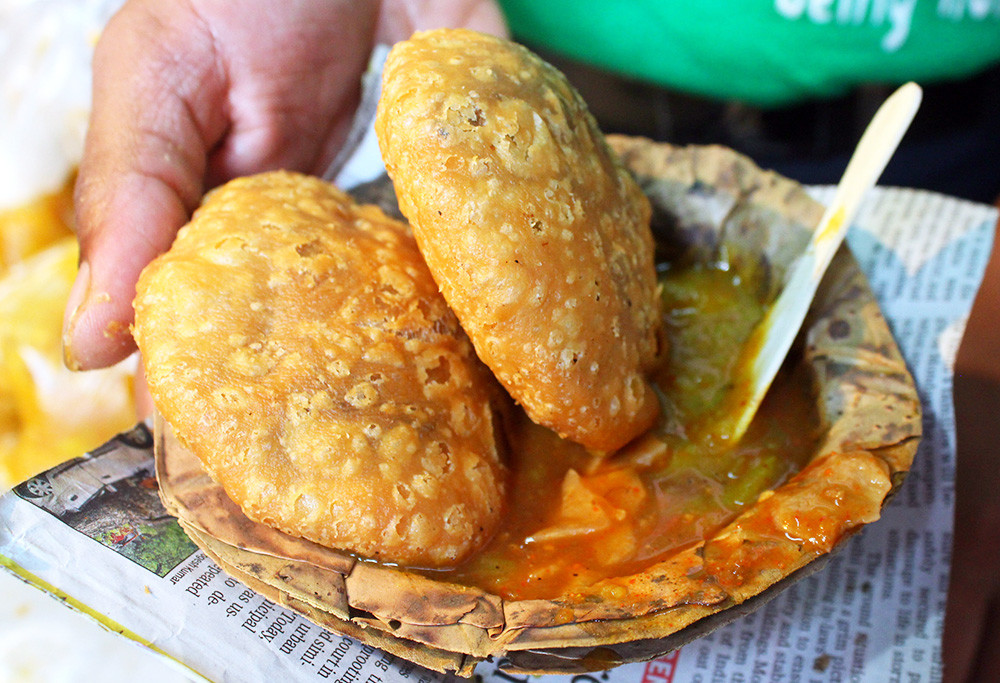 I used to complete my daily homeworks. Then I used to bath and go to Vibrant Academy by cycle. It used to be huge rush as the streets were mobbed by thousands of students. But yes it was an excitement too as it was a new day and I would get to learn new things and get to meet my batch mates.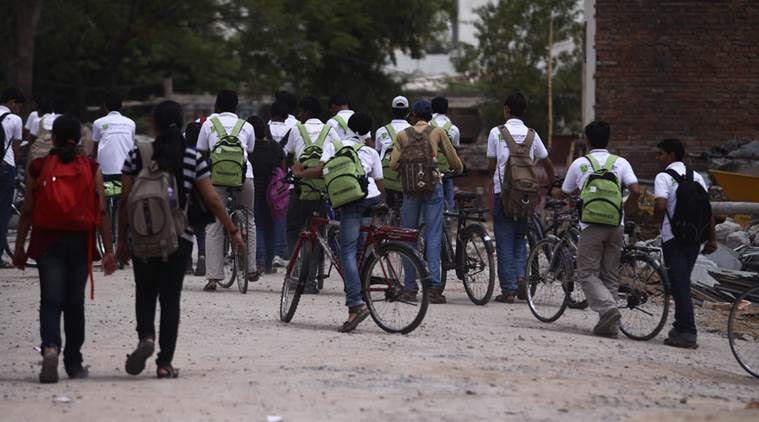 We had classes of PCM from 9am -12:30pm with 15min break between every class. The most unique thing which I saw in Kota was that the teaching methodology here is totally different from traditional schools. Teachers are highly energetic and motivate you to study. But yes there were a few who did not encourage a student even if he/was is asking a genuine doubt. Nevertheless, I got to compete with the best minds and the most important thing, my working capacity increased by a huge amount. Few topics used to be interesting but most were hectic, but the teachers tried to teach in the best way they could. I got used to batches of 100-200 students, everyone trying to understand and excel. This is pic of a typical classroom in Kota

Then I used to come to my PG were the mess tiffin used to be kept at the door. Being tired and hungry, I used to finish all the food(though I never liked it). On most days, the food was Roti, Dal, Rice, Curd and some vegetable dish. The mess used to give 3 special meals a week where we used to get noodles, papad, tandoori roti, aloo paratha, dal, paneer, sweets, salad etc. So, I used to actually eat only 3 times a week. This pic is of one of my meal

Then I used to take a special type of sleep, which I came to know in Kota itself, called the "Power Nap" that though lasted for 15 mins only, but surprisingly it used to refresh me.
Then I used to start my self study. Firstly I went through my day-notes which my teachers had taught and then started with the homework(DPPs, Sheets, exercises at the back of the books etc). I used to get 50-100 ques every day of each subject.
I did it till 5pm. Then I used to take a little break. I talked to my friends in my PG about some interesting topics of some teachers or Toppers. Mostly it used to be around some incident that happened in the class or some joke which my teacher cracked today or how tough the ongoing topic is. There used to be times when I or my friend used to be depressed, so we would support each other. Then we used to go to tea stall and have some snacks and tea. It used to be mostly patties and tea. After that I again did my homework from 6pm to 9pm. Then I had my dinner. Dinner used to be same as the lunch. Then after at about 11pm, I used to go to sleep.
Sundays – Until now I was talking about the daily routine. But Sundays were special. I used to take little breaks on Sundays. I used to go to cyber cafe to see a movie. Cafes are cheap Rs 10/hr and they used to have most of the movies. They used to be filled with students, mostly watching movies or playing games.

We also went to some places like Chambal garden, Mall etc to refresh ourselves.

Test Day – One Sunday every month, we had tests. That used to be most threatening day of the whole month. The tests were one of the most efficient way to judge our level. The students who were able to cope up with the syllabus, scored high marks and those who did not, waited for the test to finish. The tests were of JEE pattern, mostly of higher level and of same format. It used to be OMR based test.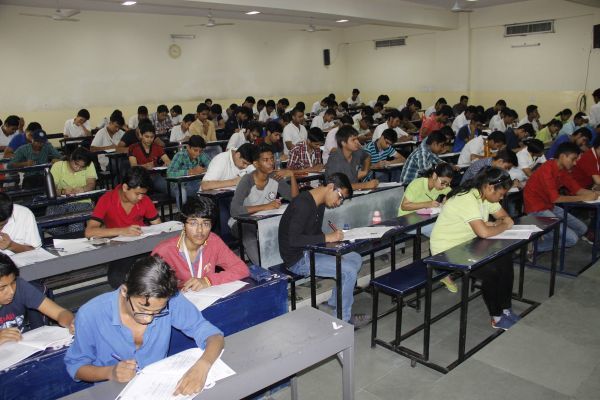 After the tests we were given the answer sheets which we matched there itself. There used to be many pamphlet distributors outside the coachings and you can see the street full of pamphlets. Mostly the pamphlets advertised some coaching.

Then to relax, I used to go to the cyber cafe. The next day the teachers discussed the paper and we got to know where we went wrong. Within a week the results used to come and the reports were sent to my parents. That day used to be either worst or the best day, but certainly not a normal day. Then taking the pledge of improving the next time, I again started my daily routine.
There are good and bad experiences of Kota. But one thing I can tell for sure, If you have survived in Kota, you can work at any condition at your best. This place makes you tough. With your parents not being around and the pressure of huge amount of money they gave for you, makes you more responsible and hard worker.
There are other cities as well for IIT/PMT coaching but Kota IIT/PMT Coaching has proved itself repeatedly. Kota Institutes are one of the best  IIT Jee coaching in India. See my blog on Best IIT Coaching In India .
Please share your opinion in the comments. If you liked this blog, please share it with your friends and share it on Facebook. Like our Facebook Page , and subscribe to our blog to receive notifications when we publish any blog. Keep checking Ransphire for more coaching reviews.
Also, you can subscribe here to receive emails on every blog post.