Do you dream of getting admission in the best colleges in India? Are you aiming for a great rank in IIT JEE Main, Advanced and other entrance exams? Every year, students from all over India compete in one of the toughest exams in the world – JEE Main and Advanced.
14 Lakh+ students appear for JEE for only 25 Thousand seats (IITs- 10K + NITs- 15K), so only 2% of the students appearing, lastly make it to their dreams. So, if you dream to crack Jee, get ready to do both hard work and smart work, missing either of those will not do. How to prepare for Jee ? Some opt for Coaching and some believe in self study without coaching. Self Study is the most important aspect which no one can deny, but coaching certainly gives an edge. Good coaching always give ample time to do self-study.
Over the years the number of coaching for JEE has grown and each of them claims to be the best, so Jee aspirants seem to be confused of which coaching to take which will be best for them. So, lets see the Top 10 IIT Jee Coaching Institutes in India :
Allen Career Institute Kota has shown fantastic results in past few years in Jee main and advanced. 2000+ students have cracked Jee advanced and 25000+ students have cracked Jee mains. The best part about Allen Coaching is that it gives individual attention and helps the students to excel in all the important entrances, so they do not only focus on Jee advanced but also on mains, BITSAT and also board exams. See what Allen Toppers have to say about Allen here. The faculties are highly experienced and are masters in their own fields. There are separate teachers for all topics. So, if your is to crack Jee, go for Allen. See genuine reviews of Allen Institute Kota here. There are separate classes for Hindi medium students. The lower batches are also given good teachers, which is not present in other coachings.

Vibrant Academy Kota is known for its Jee Advanced coaching. It has the best results as far as Jee Advanced is concerned. 1400+ students have cracked Jee advanced out of 2800 students (i.e. 50% success). The faculties in the top 3-5 batches are one of the best in India. But the important point here is that it is highly focused on Jee Advanced and do not give much time on other entrances and board exams. But if you want get good rank in Jee advanced, go for Vibrant Kota.  See what Vibrant Academy Toppers have to say about Vibrant here. There are no separate classes for Hindi medium students. You can see genuine reviews of Vibrant Classes here.

FiitJee South Delhi has proved its metal over and over. 2 in Top 100, 9 in Top 500 & 20 in Top 1000 All India Ranks secured by Classroom / Integrated School Program, 668 Students of FIITJEE South Delhi Centre from all Programs have qualified JEE Advanced, 2015. See what FiitJee Topper Arpit Agarwal(AIR 1) have to say. Fiitjee also responds well to student complaints and issues and Fiitjee results shows that. Fiitjee AITS test series is considered to be the best test series. They can even change the faculty if required. The faculties are highly skilled and provide ample amount of time to clear your doubts. You can have individual doubt sessions if required. The only problem is that they sometimes go beyond the difficulty levels of Jee exams. Fiitjee fee structure is also same as other coachings of its level. If you wish to take a coaching near Delhi area then Fiitjee South Delhi is the best choice. You can see genuine reviews of Fiitjee Delhi here. There are other centers of Fiitjee also which are good like Fiitjee Punjabi Bagh, Fiitjee Gurgaon etc.

Sri Chaitanya IIT Academy
and
Narayana Coaching
 are two premier coaching institutes in AP and Telangana for Medical and Engineering entrance exams. Initially they were rivals but now they collaborated. They established new coaching centers called CHAINA which is referred as Sri Chaithanya Narayana IIT academy. 
They got Top 3 IIT Ranks in Jee Main 2016.
 Madhapur campus would be better if u are willing to stay in the hostel. Classes begin at 6am in the morning and continue till 1pm, then you have study hours from 2pm and continue till 8pm. It has a very high study pressure which sometime leads to frustration, but if you wish to take coaching here, you will have to adjust to it. 
You can see genuine reviews of CHAINA here.
Resonance Institute Kota has done considerably good in recent past in both Jee advanced and main. 3500+ students of Resonance cracked Jee Advanced(note : it is from all over India centers). The faculties in top 2-3 batches are experienced and are well capable to guide you to crack Jee, but the lower batches do not get great faculties. Strength of each batch(except the top batches) is 150+, which can make you feel uncomfortable. But it takes good care of toppers and you can see what Resonance Kota Toppers have to say here. There are separate teachers for English and Hindi medium students and both are given equal importance. Resonance IIT Jee is mostly considered good for average students who wish to achieve good results in Jee. You can see genuine reviews of Resonance Coaching Kota here.

Nice place to prepare for IIT if you are hardly determined. Faculty members are very good and qualified from IIT. Vidyamandir Classes results have been good. 40+ students have got rank with in Top 1000 in Jee Advanced. Small classrooms, more attention on everyone. Faculty members are always ready to solve your doubts. The study material provided by the coaching is enough so no extra material or any kind of book is required by any of the student. You can see genuine reviews of Vidyamandir Classes here.


Super 30 is a highly ambitious and innovative educational program running under the banner of "Ramanujan School of Mathematics". It hunts for 30 meritorious talents from among the economically backward sections of the society and shapes them for India's most prestigious institution – the Indian Institute of Technology (IIT). In the last seven years, it has produced hundreds IITians from extremely poor background. During this program students are provided absolutely free coaching, lodging and food. Super 30 targets students from extremely poor families. They are known to have produced 100% success in Jee Main and Advanced. So, if you are economically weak, then try to get admission in Super 30.
Pace IIT is growing fast and has improved its selections dramatically in last few years. IITians Pace results have been fantastic.  800+ students have cracked Jee Advanced and 1700+ students have cracked Jee main. A nice institute for toppers, wherein you can actually study in the college run by your institute itself rather than joining an integrated course. You will be groomed well if you are a topper/above average student, but for students below that, the scenario is not that great, see what IIT Pace Toppers have to say.  It has continuously produced Rank 1 from Maharashtra. So, if you wish to study in  Mumbai, you can certainly go for it. You can see genuine reviews of IITians Pace Mumbai here.
Based in Delhi, Aakash coaching gets hefty competition from Fiitjee and Vidyamandir Classes, but it has given some good results. 1400+ students from all the centers of Aakash in India cracked Jee advanced and 3500+ students have cracked Jee main. But note, this result is from all over India centers, so selection from Delhi center is far less. The faculty team in Aakash IIt is good if not excellent. You can see genuine reviews of Aakash here.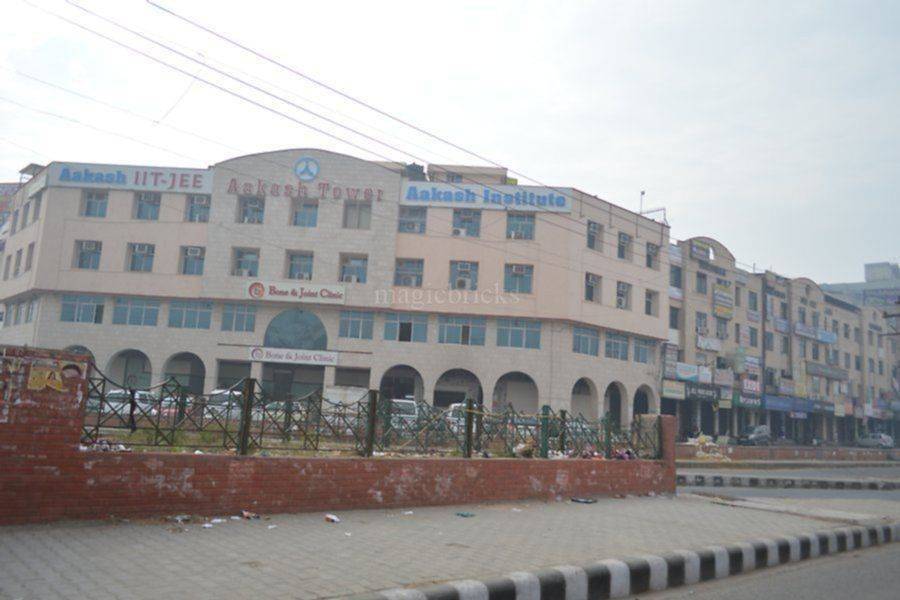 Motion Kota has brilliant faculties. 600+ students have cracked Jee advanced and 1800+ students have cracked Jee mains. They take good care of all the students and the students are allowed attend classes of any teacher they like. It also has individual classes i.e. you can take individual classes for every subject. It has got few good ranks in recent years, see what Motion Kota Toppers have to say. The average faculty standard is high and it is great for average students. You can see genuine reviews of Motion Kota here.
See more reviews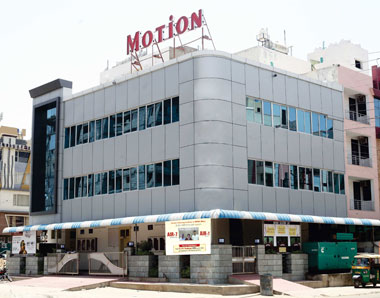 There are few Online Coaching also like
Byju's
 etc who have done good in past few years but as they do not have many years of track record, that is why I did not include them in my list. Choose wisely which coaching to take because this decision will change your life. If you can afford, and have choice to go to either Kota, Delhi or Hyderabad, then go for Kota, because it has good study atmosphere. See may blog on
Best IIT Coaching In Kota, Delhi, Bangalore, Hyderabad, Kolkata, Pune, Lucknow, Patna
. You can also see my blog on
How to prepare for JEE Advanced
. Best of Luck for your future.
We have tried our level best to get the rankings right. Please share your opinion in the comments. If you liked this blog, please share it with your friends and share it on Facebook. Like our
Facebook Page
 , and subscribe to our blog to get notification when we publish any blog. Keep checking 
Ransphire
for more coaching reviews.
Also, you can subscribe here to receive email updates directly into your inbox!